Keep this vegan almond burfi recipe at hand for whenever you need an easy yet special treat for the holidays! This 4 ingredient Indian Almond Fudge is totally fool-proof to make within minutes and makes for a great gift, too. Gluten-free, soy-free.
Keep this almond burfi recipe ready for whenever you need a sweet treat for the holidays and Indian festivals. It is quick and easy to make and needs just 4 ingredients.
What is Burfi?
Burfi, also called barfi, is an original Indian dessert similar to fudge. It belongs populat  Indian sweets which are united under the name mithai. Various Burfis are traditionally made using ingredients like milk solids, condensed milk, milk powder, sugar, and ghee (clarified butter), nuts etc.
My vegan Badam Burfi is made with ground almonds or almond flour, vegan butter, sugar & a touch of saffron.  I love it for its delightful balance of mild and sweet notes and its signature light fudgy texture. It's a bit like almond fudge. These little bites of bliss are not only unbelievably easy to make but making burfi at home also leaves your kitchen smelling like heaven! What's not to love about the fragrances of almond, and saffron wafting through your house?
Trust me, this delicately flavored almond burfi will win your loved ones over with its melt-in-the-mouth texture. I like making these for celebrations like the Indian Ganesh festival or Diwali, but they also make an amazing gift any time of the year. The best part is that this recipe is super forgiving and totally fail-proof which gives us one less thing to worry about during the holidays. You ca change up the flavors and use cardamom, or vanilla instead.
You can serve these Almond Burfi as a snack or a dessert and kids love these too! Such a great alternative to store-bought candies.
MORE INDIAN SWEETS TO TRY: all Veganized
Continue reading: Vegan Almond Burfi
The post Vegan Almond Burfi appeared first on Vegan Richa.
Shop our Summer Grilling Sale! Get up to 50% off meal subscriptions
Shoessee.com Ready for Autumn 5$ OFF OVER $59 CODE:UA5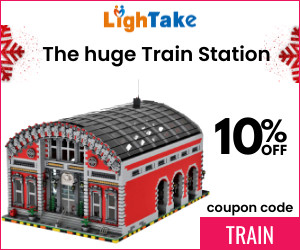 FREE SHIPPING + 10% OFF on site wide
Inspiration You Can Take With You : With Free Downloads and Mini Samplers
Shoessee.com New Season Sale 5$ OFF OVER $59 CODE:AU5
Save 25% off your first order on regularly priced items with code NEWPSP25 at PsPrint.com! Be sure to use the code NEWPSP25!
10% off Promotional Products! *Other restrictions may apply Be sure to use the code MD260!