Last Passover was our first zoom holiday of quarantine, and it feels pretty surreal that we'll be doing it again very soon. Besides my family, the element I missed most was the Passover brisket, which seemed silly to make for just two people.
My Aunt Jennifer is responsible for most of my formative memories of brisket, and most of my positive experiences with Passover. The highlights of the family meal were always the many chairs added year after year to make up for the new additions to the table; my undefeated record with the afikomen; cousin Holly's Chocolate Chip Macaroons; and my aunt's brisket, which we would all be hankering for after two hours of bitter herbs, hard-boiled eggs, and plagues.
Passover has always been one of my favorite Jewish holidays, but in college, I couldn't always make it back to CT to Aunt Jenn's. My junior year, I was stuck at school and decided to host a seder of my own. My friend Jamie procured the prayer books and plenty of matzoh. Jillian made her mother's potatoes. And I provided the brisket.
It felt a little strange to deviate from my aunt's famous dish, but I managed to fill the buffet table with a respectable, if not, entirely perfect, slab of soft, slow-cooked meat thanks to the goyim influence of Mr. Emeril Lagasse.
Going into our second remote Passover, I will be missing these traditions and my Aunt's brisket even more. So I thought it was the perfect opportunity to resurrect my recipe that was once a staple on my old blog, Big Girls Small Kitchen.
If you caught last week's post, then you know I'm on a bit of a roll with cooking my way through my own archives from a decade ago. This recipe certainly held up, though SIBO Amigos will gawk at the ingredient list—I certainly haven't used this much onion and garlic in a WHILE!
My husband was also thrilled to see ketchup back in the fridge. I used an organic brand and worried that without the chemicals, it would be missing that je ne sais quoi. But luckily it held up. Because I'm more sensitive to sugar now, I cut back on the added amount. And if I made it again, I might even experiment with eliminating it entirely and seeing what the ketchup does on its own.
The result is the best Passover brisket you will ever eat: moist, perfectly tangy, and sweet with a slight kick. Stuffing the meat with garlic cloves is my favorite part. This was the technique inspired by Emeril. They melt completely away by the end but make the sauce and meat that much more flavorful.
Read on for the best Passover brisket recipe! Until next year in Jerusalem…or at least, inside our relative's house.
With health and hedonism,
Phoebe
---
The Best Passover Brisket
I've been making this version of Emeril's beef brisket for my Seder table for years, and can truly say it is the best Passover brisket you will ever eat: moist, perfectly tangy, and sweet with a slight kick. Stuffing the meat with garlic cloves is my favorite part—they melt completely away by the end but make the sauce and meat that much more flavorful. This small touch and the homemade caramelized onions (none of that soup mix business, here) are what make this brisket special.
Ingredients
One 5 pound brisket

8

garlic cloves

cut lengthwise into 4 pieces

1

quart

beef stock

2

Vidalia or sweet onions

thinly sliced

1

cup

ketchup

¼

cup

coconut sugar or brown sugar

1

teaspoon

paprika

1

teaspoon

smoked paprika

1/4

teaspoon

cayenne

1/2

teaspoon

dried thyme or rosemary

2

bay leaves
Instructions
Preheat the oven to 500°F.

Place the brisket on a work surface. If the fat cap is on the thicker side (1/2 inch) trip off a little of the fat, leaving an even 1/4 -inch layer.

Using a paring knife, make vertical incisions in the meat and shove a piece of garlic into each. Do this until the meat is stuffed with garlic all over. Season both sides with salt and pepper and place the brisket in a large braiser, Dutch oven or rimmed baking dish (preferably metal) starting with the fat cap facing up and brown it in the oven, about 10 minutes per side.

Remove the pan from the oven, and pour in the beef stock (NOTE: if you are using a pyrex dish, wait a few minutes for the pan to acclimate to room temperature so it does not shatter.). Turn the oven down to 350 degrees, cover the dish with a lid or foil, and cook in the oven for 1 hour.

In the meantime, heat 1 tablespoon of olive oil over medium-low heat in a large skillet. Add the onions and sauté, stirring every once in a while, until soft and caramelized, about 30 minutes.

Remove the meat from the oven, and add the ketchup, sugar, paprika, smoked paprika, cayenne, thyme or rosemary, and bay leaves to the pan. Using a fork, whisk everything together with the beef stock. Arrange the caramelized onions on top of the meat. Cover the pan again with the lid or foil, and return it to the oven for 2-3 hours. NOTE: if you want to be able to cut the brisket into slices, take it out at 2 hours. If you want it to be falling apart, more along the lines of a pulled brisket, keep it in for the full 3.

Remove the meat from the oven, and transfer it to a cutting board. Slice the brisket against the grain into slices. Return the meat to the sauce and serve, or store in the fridge overnight–the brisket can be made a day or two in advance.
Notes
If your pan is big enough, you can add some potatoes or carrots during the cooking process at step 5, after you whisk in the sauce ingredients. Keep both in fairly large chunks so they don't overcook.
Shop our Summer Grilling Sale! Get up to 50% off meal subscriptions
Shoessee.com Ready for Autumn 5$ OFF OVER $59 CODE:UA5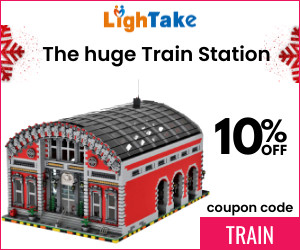 FREE SHIPPING + 10% OFF on site wide
Inspiration You Can Take With You : With Free Downloads and Mini Samplers
Shoessee.com New Season Sale 5$ OFF OVER $59 CODE:AU5
Save 25% off your first order on regularly priced items with code NEWPSP25 at PsPrint.com! Be sure to use the code NEWPSP25!
10% off Promotional Products! *Other restrictions may apply Be sure to use the code MD260!