Celiac.com 07/27/2021 – Rising costs for gluten-free wholesale ingredients, like rice flour, are driving up prices and leading manufacturers to look for solutions. The solution for some, might lie in changing recipes.
Rising prices for gluten-free ingredients
Buyers who already pay premium prices for gluten-free foods could find themselves squeezed a bit more, and rising prices for gluten-free bulk ingredients are driving up manufacturing prices.
Gluten-free shoppers already pay more for food than non-gluten-free shoppers, but that reality could fast be compounded by rising costs and logistical difficulties.
For example, the wholesale price of rice flour, a key ingredient in numerous gluten-free products, like bread and cakes is up more than twenty-five percent, while freight costs are up ten percent.
The problem is both lingering, due in part to disruptions caused by the Covid pandemic, and wide-scale, which could pressure companies to alter recipes with cheaper or more readily available ingredients.
Shoppers pay higher prices for gluten-free staples
The price pressure comes amid a warning by the Food and Drink Federation that food prices are expected to rise up to 5% by the autumn, as worker pay and other costs increase.
Two in five people who eat and buy free-from products said they cut back on them "when money is tight," says Kiti Soininen, category director for UK food and drink research for market research firm Mintel. Concerns are that consumers who need gluten-free foods might be forced to make hard choices when buying groceries, and some will simply choose to do without.
"Prices are typically noticeably higher than for standard products," Soininen said. Studies show that only fifteen percent of households earning under under £25,000 buy gluten-free products compared with twenty-three percent in homes with an annual income of £50,000 or more.
Read more in the Guardian
Shop our Summer Grilling Sale! Get up to 50% off meal subscriptions
Shoessee.com Ready for Autumn 5$ OFF OVER $59 CODE:UA5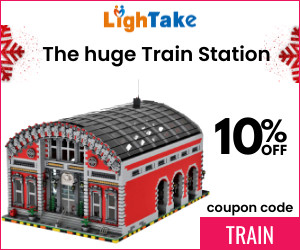 FREE SHIPPING + 10% OFF on site wide
Inspiration You Can Take With You : With Free Downloads and Mini Samplers
Shoessee.com New Season Sale 5$ OFF OVER $59 CODE:AU5
Save 25% off your first order on regularly priced items with code NEWPSP25 at PsPrint.com! Be sure to use the code NEWPSP25!
10% off Promotional Products! *Other restrictions may apply Be sure to use the code MD260!