Modern flower arrangements are easier than you think to make. These simple white flowers are a big WOW factor at any gathering and they are under $15!
Modern Flower Arrangements
I love simple white flower arrangements because they are great for any occasion. Girls brunch, farm to table dinner party or a galentines party, they are sure to please. They are stunning as wedding centerpieces as well as perfect for gifting someone who is going through a hard time.
White makes for great modern flower arrangements and they are so trending right now. They even make fantastic additions to a birthday party, a white Christmas dinner party, baptism or communion.
What is a modern flower arrangement?
Changing up the shape of your vase to something more modern like this square vase will really give it a modern touch. Placing the flowers in a non-uniform way will also give it a more edgy feel.
No matter how you choose to gift or display these simple white flower arrangements, they are going to be a welcome addition to any event or home. For me, one of the first things I think about when styling any celebration is the florals.
Fresh flowers bring life to an event as well as to the photos that will be taken there. I truly believe that they are a must. It's hard though to fork out hundreds of dollars for flowers so when it's not a wedding.
Then of course mocktails are next on my list. Whether it be our cranberry mocktail, non-alcoholic mimosa mocktail or Valentines mocktails, they are all great additions to any party featuring these flowers.
That's why I am excited to show you how to make these simple white flower arrangements. Would you believe that they can be made for around $15 each?!
What flowers are used in these arrangements?
While you can use any flowers, I chose two bouquets from Costco. One is a pack of two dozen roses and another is a white flower and greenery bouquet. So in total we had the following…
Greenery
White roses
Calla lilies
White hydrangeas
and a few other wild flowers
Once you've picked up your flowers, take them home and remove all the wrapping and elastic bands. Get your vase out and you're ready for arranging.
DIY Flower Arrangements
Here I use a short vase arrangement. However, I was also able to make an even bigger, tall bouquet with the remaining flowers after this one was done. Next step is to cut the stems and place them one at a time in the vase as you like.
I prefer to start with a little bit of greenery then add a few roses. I suggest cutting the stems differently so that you have height and width variation. It's very trending to do wide arrangements that flow out to the sides over the vase rather than straight up. So don't be afraid to place the greenery and stems on an angle.
Once you've placed a little bit of greenery and a few of your beautiful roses, start to get creative and place the other flowers in the vase as well. Alternate between roses, greenery and your other white flowers until the arrangement looks the way you like.
How far in advance can you make flower arrangements?
Really this depends on how fresh you want your arrangements to look at your gathering. Really, two days is a good rule though. Keep refreshing water daily for the freshest look.
Like I said, you will have enough flowers and greenery for two arrangements making the cost of each right around $15. Nobody will ever guess these were made on a budget since they will be overflowing with big, lovely roses.
If you are looking for other entertaining ideas, here are some of my favorite ones…
How to create a gluten-free charcuterie and cheeseboard

Hosting a rustic Italian dinner party
Floral photos by Amie Pendle Amie Pendle
This was originally posted on May 7, 2018. It has since been updated with more information. 
The post Modern Flower Arrangements Under $15 appeared first on This Vivacious Life.
---
Modern Flower Arrangements Under $15
was first posted on January 14, 2021 at 8:30 am.
©2020 "
This Vivacious Life
". Use of this feed is for personal non-commercial use only. If you are not reading this article in your feed reader, then the site is guilty of copyright infringement. Please contact me at chandiceprobst@gmail.com
Shop our Summer Grilling Sale! Get up to 50% off meal subscriptions
Shoessee.com Ready for Autumn 5$ OFF OVER $59 CODE:UA5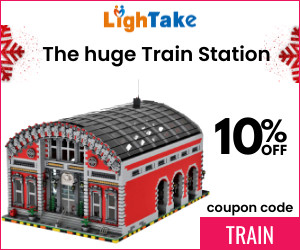 FREE SHIPPING + 10% OFF on site wide
Inspiration You Can Take With You : With Free Downloads and Mini Samplers
Shoessee.com New Season Sale 5$ OFF OVER $59 CODE:AU5
Save 25% off your first order on regularly priced items with code NEWPSP25 at PsPrint.com! Be sure to use the code NEWPSP25!
10% off Promotional Products! *Other restrictions may apply Be sure to use the code MD260!