Medjool Dates! Get the 101 on fresh Medjool dates health benefits, calories, nutrition, and ways to use dry and pitted dates in recipes in place of sugar. Dates are an incredible fruit substitute with loads of nutritional value- not empty calories!
WHAT ARE MEDJOOL DATES – THE FRUIT
Medjool dates are a fresh fruit that hang from the date palm tree. It is a flower plant species in the palm family producing bundles of dates clustered together in a clump that stems from one large stem and a bunch of smaller stems branching out. We typically do not think of dates as a FRESH FRUIT since they are most commonly harvested then sold dried (not to be confused with a jujube red grape, also known as the Chinese date which you can learn more about here).
The pulp is absolutely delicious, sweet and rich in antioxidants and nutrients! These little oval fruits are an incredible way to add sweetness and nutrition to foods without using processed sugar or sugars with no nutritional value.
There are three parts used on the medjool date tree, a fruit plant – the fruit, the seeds inside and the leaves from the tree.
Date fruit – The fruit is a large soft fruit, with orange-yellowish flesh (depending on the variety) and a mildly rich and pleasing flavor. They are oval shaped and about 1 to 3 inches long and are incredibly delicious dried, tasting like chewy sweet candy!
Seeds – Inside the date fruit are long seeds, which needs to be removed before eating. The seeds are ground up and used to feed cattle.
Leaves – The leaves from a date palm tree are used for Palm Sunday in many cultures.
WHERE ARE MEDJOOL DATES CULTIVATED
Dates have been a staple food item in the Middle East for thousands of years. Countries of the Middle East and North Africa produce the worlds largest amount of dates, although they are produced all over the world including Mexico as a popular source.
WHAT IS THE NUTRITION AND HEALTH BENEFITS OF MEDJOOL DATES
Medjool dates are rich in a wide variety of nutrients, and an excellent source of potassium. They are mostly made of sugar and ripe dates contain 80%, with the remaining 20% being protein, fiber, and trace elements including boron, cobalt, copper, fluorine, magnesium, manganese, selenium, and zinc. [source]
From medjool dats grown in Mexico here it breakdown of the nutrients inside the pulp of the sweet treats [source]!
potassium, 851.98 mg/100 g
magnesium, 142.97 mg/100 g
phosphorus, 139.40 mg/100 g
and inside the the seeds, they were potassium, 413.36 mg/100 g
sulfur, 151.36 mg/100 g
phosphorus, 92.42 mg/100 g
The health benefits of eating dates are they may contribute to:
reduced blood sugar – as they are rich in fiber, fiber helps to slow digestion which may help reduce blood sugar levels from spiking
protect cells from free radicals and helps with the immune system – dates are rich in antioxidants which can act as an anti-inflammatory, reduce bloat, promote heart health and reduce the risk of certain cancers
supports bone health – dates are packed with magnesium, phosphorus, and potassium which all promote bone health
HOW TO USE DRY PITTED DATES IN RECIPES
Wondering how to eat dates? They are a delicious treat to eat pitted, then by itself as medjool dates taste like a chewy candy! They are most commonly used soaked in water for an hour, drained, then then blended with other ingredients to add natural sweet rich flavor. Dates can be added to smoothies, used as a base in vegan pies and raw desserts, turned into energy bites for sweet chewy texture, used to make a naturally sweetened caramel date sauce, and used in no-bake bars. Here are a few recipe to try to get you started enjoying all the benefits of medjool dates!
DATES CALORIES
The calories in 3 dates are approximately 70 calories, according to Fatsecret (see all of dates nutrients there). And based off Healthline, a 3.5-ounce (100-gram) serving provides:
Calories: 277
Carbs: 75 grams
Fiber: 7 grams
Protein: 2 grams
Potassium: 20% of the RDI
Magnesium: 14% of the RDI
Copper: 18% of the RDI
Manganese: 15% of the RDI
Iron: 5% of the RDI
Vitamin B6: 12% of the RDI
If you make this date recipe from Delightful Mom Food I would love to see your creations and share it! Follow along with me on INSTAGRAM, PINTEREST, FACEBOOK, YOUTUBE and TWITTER  and tag me to be featured and for more recipe inspiration! And don't forget to rate the recipe in the recipe area and leave a comment below!
Chia Date Bars
These easy raw chia date bars take as little as 10 minutes to make! They are chewy, soft, crunchy and make the perfect superfood energy pick-me-up after a workout or first thing in the morning!
Ingredients
23

dates

pitted

3/4

cup

raw cashews

2/3

cup

raw almonds

1/4

cup

chia seeds

1

teaspoon

vanilla

1

teaspoon

cinnamon

1

teaspoon

unrefined coconut oil

pinch

of Himalayan salt

pyramid salt

optional
Instructions
Prepare a square baking dish by putting wax paper or parchment paper over it.

In a food processor add the pitted dates, cashews, almonds, chia seeds, vanilla, cinnamon, coconut oil and a pinch of salt.

Process on high for 1-2 minutes or until the nuts are pretty small. You can make this with larger nuts by blending on less time or smaller creamier nuts and consistency by blending longer.

Pour the "dough" mixture in the prepared baking pan. Press down with your hands to spread the date nut mixture out evenly. The mixture will be thin, or use half the pan for thicker bars.

Chill to set before slicing. Optional to garnish with pyramid salt. Store in the refrigerator.
Notes
These bars can be double for a thicker bar. You can also roll the mixture out into balls instead of forming it into bars.
Nutrition
Serving:
16
g
|
Calories:
184
kcal
|
Carbohydrates:
31
g
|
Protein:
4
g
|
Fat:
6
g
|
Saturated Fat:
1
g
|
Sodium:
10
mg
|
Fiber:
5
g
|
Sugar:
24
g
The post Medjool Dates: Benefits, Calories, Nutrition and Ways To Use This Fruit appeared first on Delightful Mom Food.
Shop our Summer Grilling Sale! Get up to 50% off meal subscriptions
Shoessee.com Ready for Autumn 5$ OFF OVER $59 CODE:UA5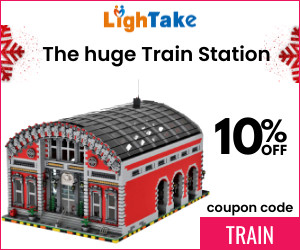 FREE SHIPPING + 10% OFF on site wide
Inspiration You Can Take With You : With Free Downloads and Mini Samplers
Shoessee.com New Season Sale 5$ OFF OVER $59 CODE:AU5
Save 25% off your first order on regularly priced items with code NEWPSP25 at PsPrint.com! Be sure to use the code NEWPSP25!
10% off Promotional Products! *Other restrictions may apply Be sure to use the code MD260!