Recalls for eight Chef Myron's sauces posted to the FDA's enforcement report page the week of December 16th. The reason given for all recalls: "Product utilized a gluten-free claim but has as an ingredient a fermented soy sauce that is produced from wheat which was not processed to remove the gluten prior to fermentation."
It is huge that these recalls are happening. Finally, the FDA appears willing to recall foods labeled gluten-free containing wheat-based soy sauce as an ingredient. This is a first in recent memory for an FDA-regulated food. These recalls also serve as precedent and a deterrent to other manufacturers using wheat based soy sauce in labeled gluten-free foods.
These recalls are a long time coming. Gluten Free Watchdog first reported Chef Myron's to the FDA in 2014. We last filed a complaint on August 18, 2020. Unfortunately, these sauces are sold to various food service outlets, including schools, hospitals, military, and restaurants.
Gluten Free Watchdog also has been in contact with Chef Myron's since 2014 advising them about their misbranded products. Most recently, in May 2020, the manufacturer advised Gluten Free Watchdog that the gluten-free statement appearing on product packaging "is from our quality team who works closely with the proper authorities to ensure everything is correct and testing is done."
As of January 4, 2021, there is no mention of the recalls on Chef Myron's website. Products are still represented as containing wheat with the following statement, "The wheat has been processed (converted to amino acids during the fermentation process) to allow this food to meet the Food and Drug Administration (FDA) requirements for a "gluten-free" food."
To view the recalls, see https://www.accessdata.fda.gov/scripts/ires/index.cfm. Select year 2020 and search the week of December 16th under the category food.
Shop our Summer Grilling Sale! Get up to 50% off meal subscriptions
Shoessee.com Ready for Autumn 5$ OFF OVER $59 CODE:UA5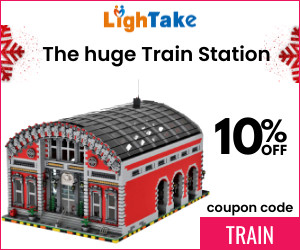 FREE SHIPPING + 10% OFF on site wide
Inspiration You Can Take With You : With Free Downloads and Mini Samplers
Shoessee.com New Season Sale 5$ OFF OVER $59 CODE:AU5
Save 25% off your first order on regularly priced items with code NEWPSP25 at PsPrint.com! Be sure to use the code NEWPSP25!
10% off Promotional Products! *Other restrictions may apply Be sure to use the code MD260!