We know that body image and social media aren't the best mix. But what can we do about it? There is help and today's guest is telling us how!
It takes a lot of strength and self confidence to battle the world of social media. From unrealistic body images to diet culture, it's brutal out there. Kourtney Thomas coaches us through the battlefield and helps us find our way!
Kourtney Thomas is on a mission to help women find their own inner Dolly Parton. Through guided self-discovery work and coaching, she helps women see themselves so they can trust themselves in every choice they make for their bodies, lives, and businesses.
On the daily, everyone needs the blunt (but kind) reminder that the only "right" way to do something is the way that works for YOU. With her background in fitness and life coaching, Kourtney has a gift for understanding all kinds of people, building instant rapport, and saying what she means without being mean.
She helps women cut through the fluff to the conversations that matter. There aren't confetti cannons around here, but there's a whole lot of grit and growth. When she's not coaching, Kourtney enjoys bicep curls and hiking fueled by cake in Denver, CO, where she lives with her husband, dog, and two cats.
Make sure to join her email list to get the best info as you work your way towards your own inner Dolly!
Woman and Confidence
Many women struggle with inner confidence, knowing who they are and not caring about what others think. Doing what society thinks is right instead of what we truly want.
Kourtney likes to say that we should un"should" ourselves, don't do what you should do but what you want and enjoy! This is the core reason why she follows the lead from Dolly Parton.
With Dolly, many people only see the big boobs and big hair, but underneath that she is an inspirational, motivational, savvy business woman.
She is worth millions, and gives away much of her money to help those in need (she has a non profit to activate literacy in children). She is one of the few people that has won almost all the music awards out there and many songs in pop culture today are all written by her.
From the time Dolly was 6 years old and was going to Nashville to start her career, she has known who she is and truly doesn't care about what others think. Kourtney lives by her quote "Find out who you are and do it on purpose." This woman was way before her time when she began to pave the way for the future of women.
The Effect of Social Media on Body Image
The connection between self image and media consumption is not new. Even before the internet we had movies and magazines that provided images of women.
When we are constantly exposed to these images, we naturally begin to not only compare ourselves to them, but it leads us to think about our bodies more than we should be.
This in turn leads leads to other negative behaviors like negative body thoughts and other disordered behaviors.
The vast majority of what we see idealizes the thin ideal. It tells us that the thin fit white body is a good body, and anything else is not. This centralized generic message, has been repackaged over and over as new ways to be exposed have come into play.
Social media has given us instant and constant access to a vast array of images. It allows brands to sell products that will help us achieve this unrealistic ideas, basically leading us into a one size fits all approach.
The difference in males and females
While negative body image can in fact affect men too, there is a fundamental difference between men and women when it comes to social media.
This difference is the intent each gender has for going to social media in the first place. To put it simply, men use social media in different ways than women.
Men typically go online to connect with people or to find information. While woman go on to look at others and compare their lives to idealized images of o…
Shop our Summer Grilling Sale! Get up to 50% off meal subscriptions
Shoessee.com Ready for Autumn 5$ OFF OVER $59 CODE:UA5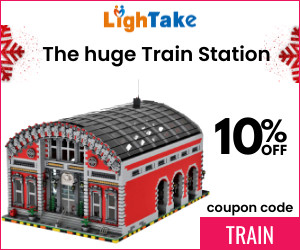 FREE SHIPPING + 10% OFF on site wide
Inspiration You Can Take With You : With Free Downloads and Mini Samplers
Shoessee.com New Season Sale 5$ OFF OVER $59 CODE:AU5
Save 25% off your first order on regularly priced items with code NEWPSP25 at PsPrint.com! Be sure to use the code NEWPSP25!
10% off Promotional Products! *Other restrictions may apply Be sure to use the code MD260!